Ten years ago I walked into a small engineering lab in Long Beach, CA and saw a brand new Tesla in pieces – completely disassembled with each piece neatly laid out across the floor. The engineering company was hired by a major automobile manufacturer that wanted to understand this revolutionary new car that was about to disrupt their industry.
Tesla had created one the best automobiles of modern times. It re-engineered most everything and created a product that replaced much of the complexity of the internal combustion engine with batteries, electronics, and software. But now ten years later Tesla is not alone in this market and it's likely they will not continue to dominate.
While electric vehicles (EVs) make up a tiny fraction of current car sales, we're in the very early stages of its product cycle, the Introductory Stage where one company often dominates. Sales will be 10x today's in just a few years. Half of those reading this column will be driving electric cars within five years. And a majority will not be Teslas.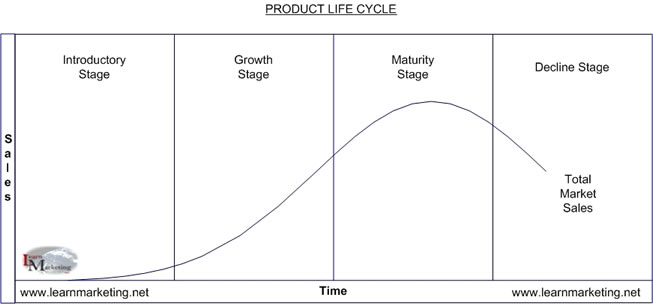 We're now seeing first and second generation EVs from most of the other automotive companies: VW, Volvo, Audi, BMW, GM, Ford, Hyundal, Kia, and numerous startup companies. Tesla had the advantage of being first, but there's little reason to assume they will remain in that position. In fact, there are already signs they won't. Service complaints are skyrocketing, they are years late with their Cybertruck, and their cars don't provide the range of body styles that are coming from others. Their models are each variations of the same basic design with many parts being interchangeable. And they are capital constrained. If I were to purchase an electric car today, it would not be Tesla.
The Chevy Bolt starts at less than $30K with similar electric range, almost half the cost of a Tesla. Hyundai and Kia offer SUVs at comparable prices with new, more advanced charging options and distinctive looking body styles and interior designs. New models from Polestar and BYD, companies most have never heard of, are coming on strong.
And then there's its CEO and founder, Elon Musk. For better or worse, he's the face of Tesla. But because of his recent odd behavior, his reputation of brilliant entrepreneur is changing to that of a controversial, self-entitled rich guy. The graph below shows how his favorables are shifting.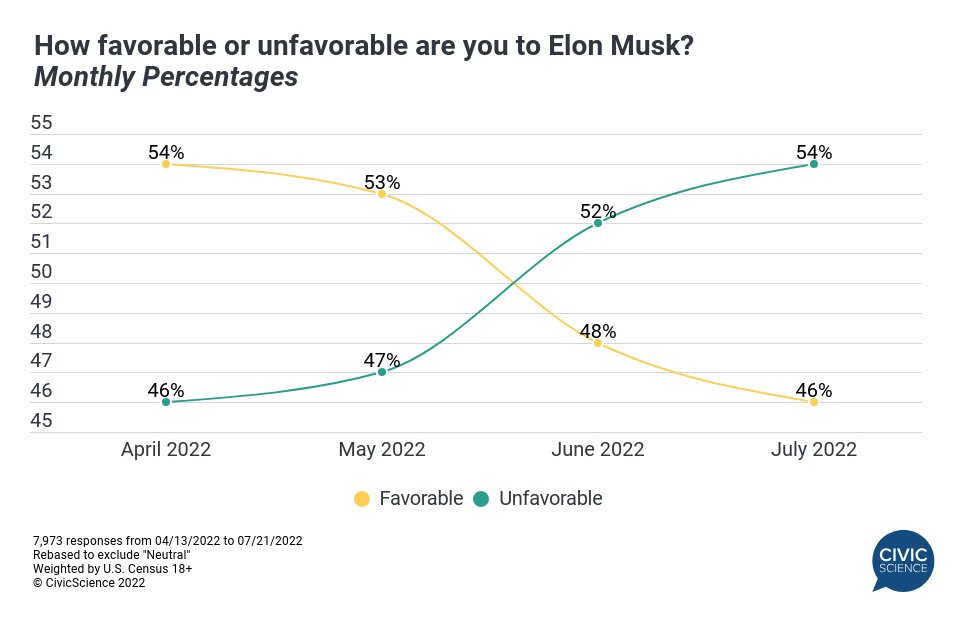 Tesla and Elon Musk have done a great service to the environment and country by inventing, producing, and successfully marketing its EVs. But they now have a very challenging time ahead with a dozen or more companies targeting them. And it's a lot easier for companies to build upon ten years of Tesla's experience than to come up with a design from scratch. It's unclear who will dominate the EV market in the years ahead, but the odds are against it being Tesla.